2019-07-01 13:21:46
Football
Free Agents Best 11 | Including Sturridge, Ribery & Alves
There are some huge names out of contract and available for a new club. Including Daniel Sturridge, Frank Ribery and Dani Alves. Whilst huge transfer fee's are being thrown around it is a surprise mroe clubs haven't gone in for these just to name a few.

We have scoured through the free agents like an LMA Manager with a newly promoted club on a low budget, to bring you our best 11 that we can find. 
Goal Keeper: Michel Vorm
Michel Vorm was released from Tottenham Hotspur after a 5 year spell with the club. He was limited to few starts as he remained 2nd in the pecking order to Hugo Lloris. He did however start 2 Champions League group games. He is better known for his days at Swansea and has 15 Holland caps. 


Left Back: Alberto Moreno
Moreno was kept out of the team by Andrew Robertson who is arguably one of the best left-backs on the planet at the minute. Therefore it is no harsh criticism of Moreno who we feel still has a lot to offer a Premier League team at just 26 years old.
Right Back: Dani Alves
Dani Alves, 36, has an incredible 42 trophies to his name. He is better known for his days at Barcelona however he still had a great season at PSG and won honours! He is still getting selected for Brazil and therefore would walk into most or all Premier League teams. United and City and favourites currently.
Centre Back: Gary Cahil
Gary Cahil has also fell behind the pecking order under Sarri at Chelsea. The former Chelsea captain and England international was limited to just 21 Premier League minutes last year and was released following the campaign. Aston Villa are favourites to land the CB who played at Villa Park in his early career.
Centre Back: Thomas Vermaelan
It's hard to believe that Vermaelan left Arsenal for Barcelona 5 years ago! He bossed the Premier League and earned himself a move to Barcelona. He has however plagued with injuries and only made 52 appearances for Barca. Rumours suggest he is ready to sign for Olympiakos.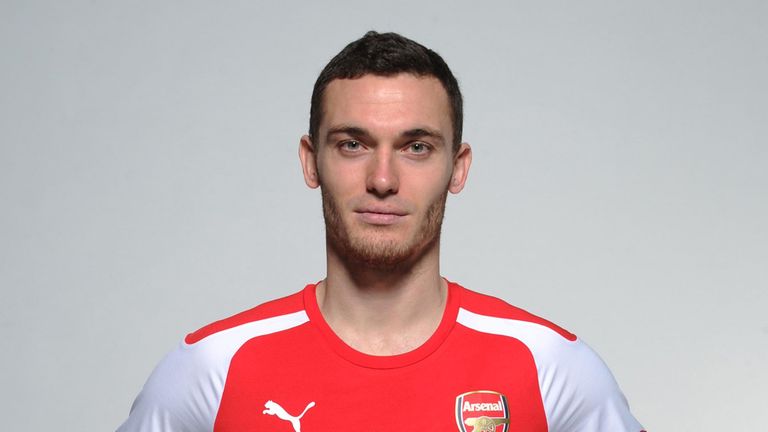 Wing: Hatem Ben Arfa
At just 32, Hatem Ben Arfa seems to have been around forever. He's a very exciting, skilful and direct player that fans just love to see. He has played for some huge clubs including PSG, Marseille, Lyon, Newcastle & the France national team. He let his contract expire at Rennes and rejected extension talks to pursue new challenges. We'd love to see him back in the Premier League and can see Sheffield United going in for the frenchman.
Centre-Mid: Denilson
It's hard to believe that Denilson is just 31. He made 96 apperances for Arsenal between 2006-13 and was once the youth captain of Brazil! His career has been limited due to knee injuries, however he now feels he is fully fit and seeking a new challenge. Could we see him back in England?
Centre-Mid: Yohan-Cabaye
Yohan-Cabaye was release last January by his club in Saudi-Arabia. At 33 years old he has huge Premier League experience from his days with Newcastle and Crystal Palace. He is rumoured to be returning to Palace who need reinforcements after losing Wan-Bissaka and Zaha seeking new challenges. 

Winger: Frank Ribery
Yes you read right, Frank Ribery is a free agent and wants to find a new club. He left Bayern Munich at the end of last season after tallying up 36 appearances for the German title winners. He has over 80 caps for France and has won 22 honours during his playing career. He is 36 years old now but feels he still has plenty to offer. Sheffield United were rumoured to be making an audacious bid. 
Centre-Forward: Daniel Sturridge
Firstly, Sturridge is just 29 years old!!! Surely he'd still get 15 goals given regular Premier League football. A striker who gets you 15 Premier League goals is going for 30 million + these days and we find it hard to believe he hasn't been snapped up quickly! Rangers and Celtic are thought to be chasing his signature but i wouldn't be surprised to see Aston Villa offer him another chance in the English top flight. 


Centre-Forward: Danny Welbeck
Again, another name we're surprised to see in the free agents list. Danny Welbeck was touted as the next hot prospect when he earned his move from United to Arsenal for £16m. He has over 40 caps for England and 18 goals and is only 29 years old! Newcastle and Southampton lead the race for his signature. 
Subs Bench: Caballero, Milner, Kompany, Godin, Herrera, Balotelli, Giroud.
Where would this team finish in the Premier League? We're certain they'd challenge in the top 10 if kept fit.